GP KRK
CLIENT
GP KRK, Construction Company
www.gp-krk.hr
YEAR
2016/2017
SERVICES
REBRANDING
MONOGRAPH BOOK DESIGN
WEBSITE
GP KRK, one of the biggest Croatian construction companies, has taken on the most challenging construction projects over the six decades of its activity.
Request
As part of its 60th anniversary, the client decided to redesign its brand. It was necessary to refresh the overall visual communication, redesign the website and design a monograph book that was published on the occasion of the anniversary.
Challenge
Redesigning and creating a new, more modern GP KRK while keeping the brand elements that make it recognisable.
Solution
Based on the existing brand platform, using recognisable elements such as the colour blue, we refreshed the visual identity and designed new communication. We also used the new visual communication elements to design the monograph book and create a new intuitive website.
Rebranding
The new standard book has brought new visual components: logos, colours, visuals, typographic solutions. The visual communication has received a fresh and contemporary, business tone. A new visual communication strategy has been set up at different media, presenting the client as the leading construction company in this region.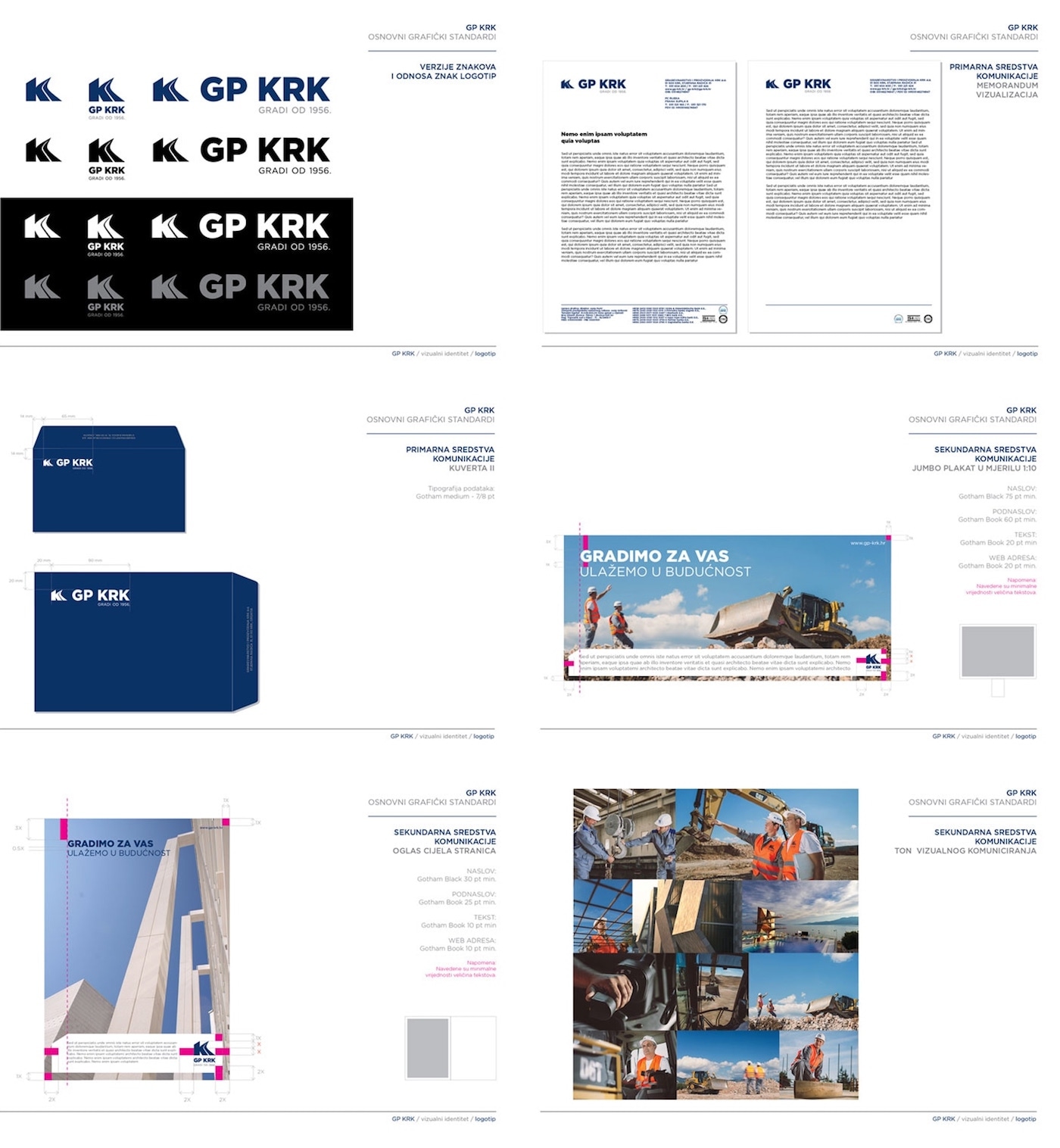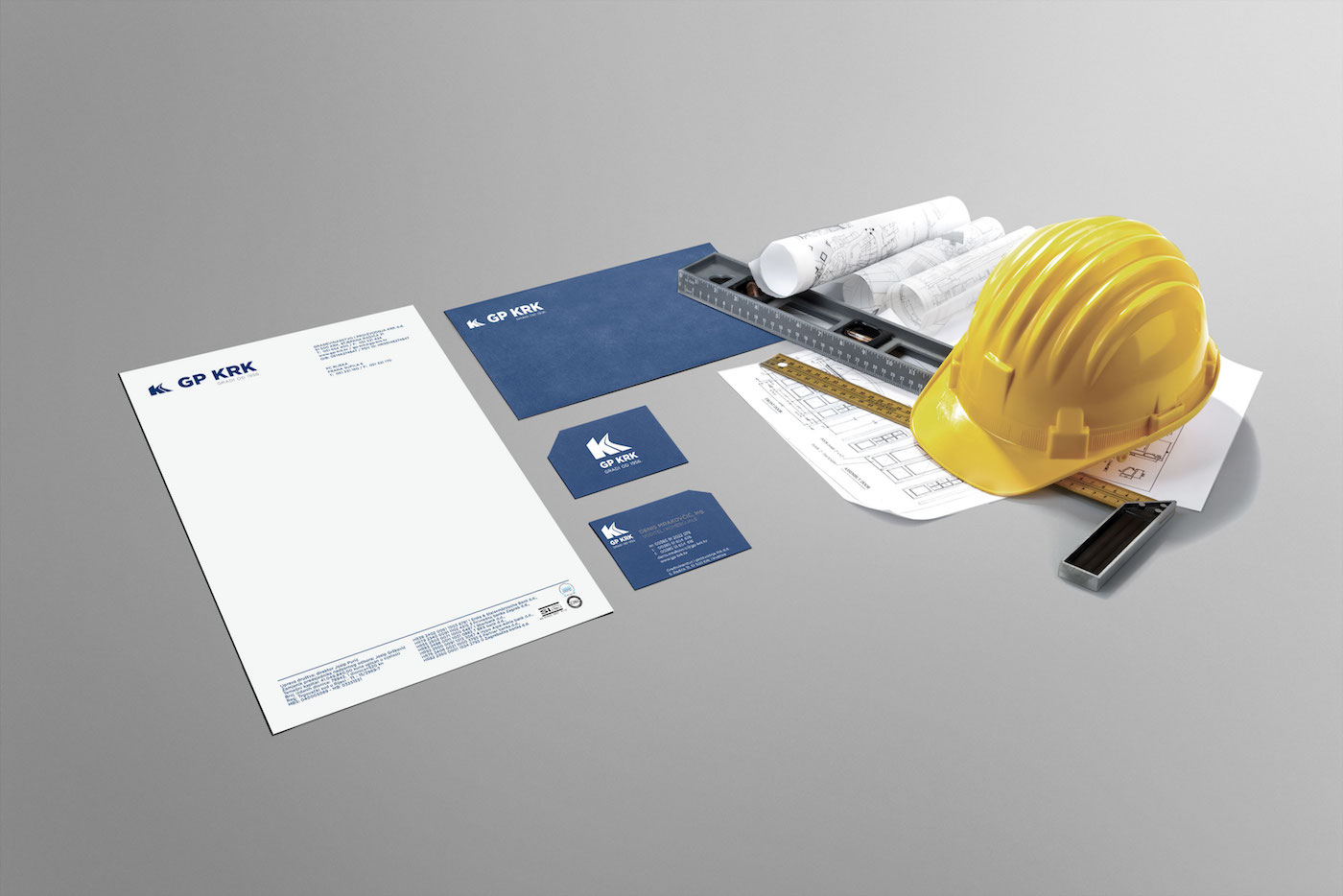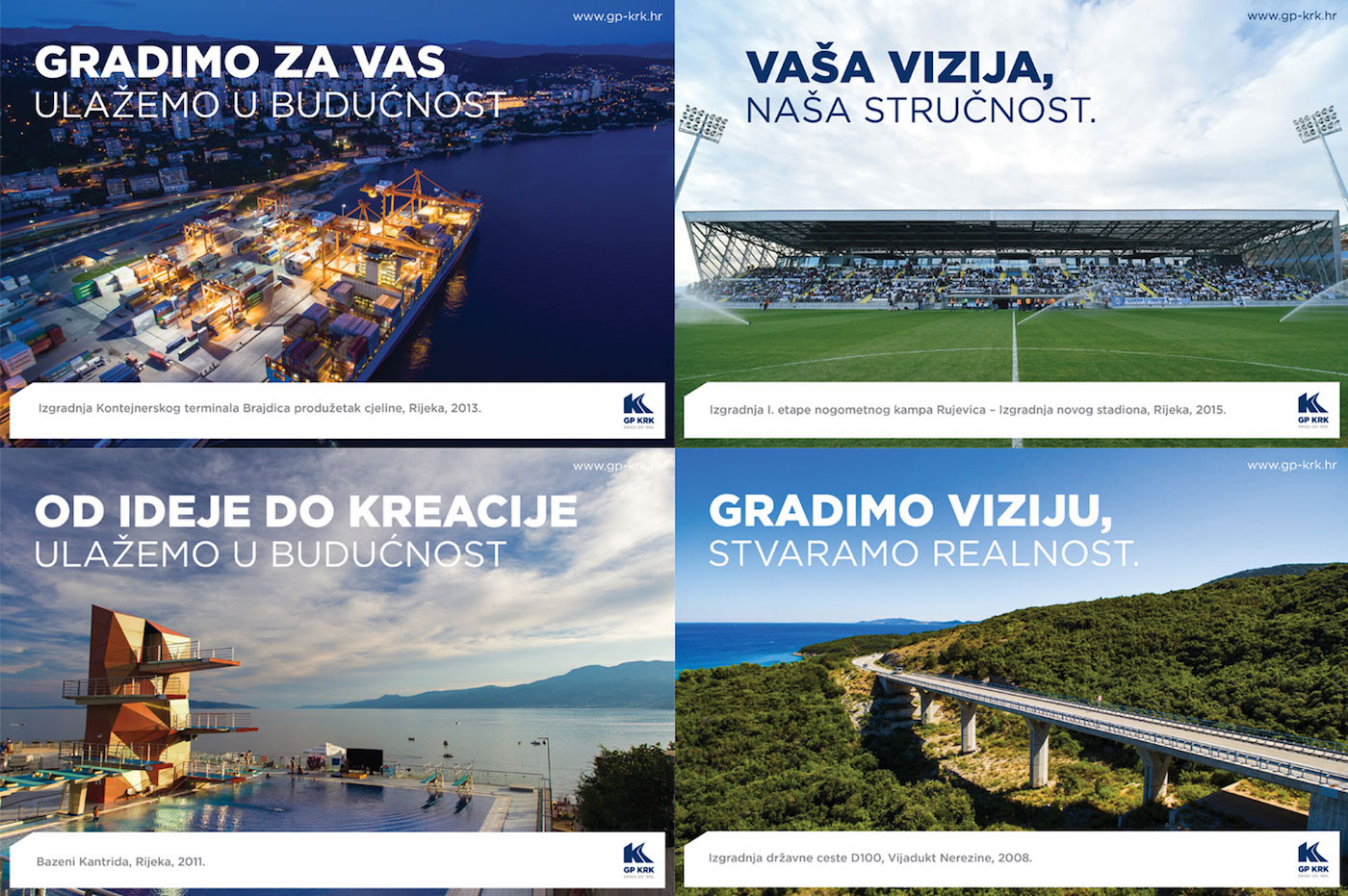 Monograph book design
After the client expressed the desire for this type of a publication, we created the conceptual and structural design for the photo monograph book. The photo monograph book design was done in collaboration with Goran Razić, who was in charge of photos and materials, and his company KL-Photo, which contributed to the visual identity, and the company Kreativni odjel, which was in charge of aerial photographs and the postproduction of a short promotional documentary that premiered on the company's 60th anniversary. To demonstrate the actual size of the company, more than 2,000 kilometres were travelled, and various locations were visited, such as nautical marinas (Punat, Novi Vinodolski, Pula), sports facilities (Zamet Hall, Kantrida Swimming Pools, NK Rijeka training facilities at Rujevica) through roads (the Rijeka bypass road, the Bakar junction, the Rupa junction) and numerous other roads and structures both in the county and throughout Croatia (Pleternica, Ličko Petrovo Selo etc.)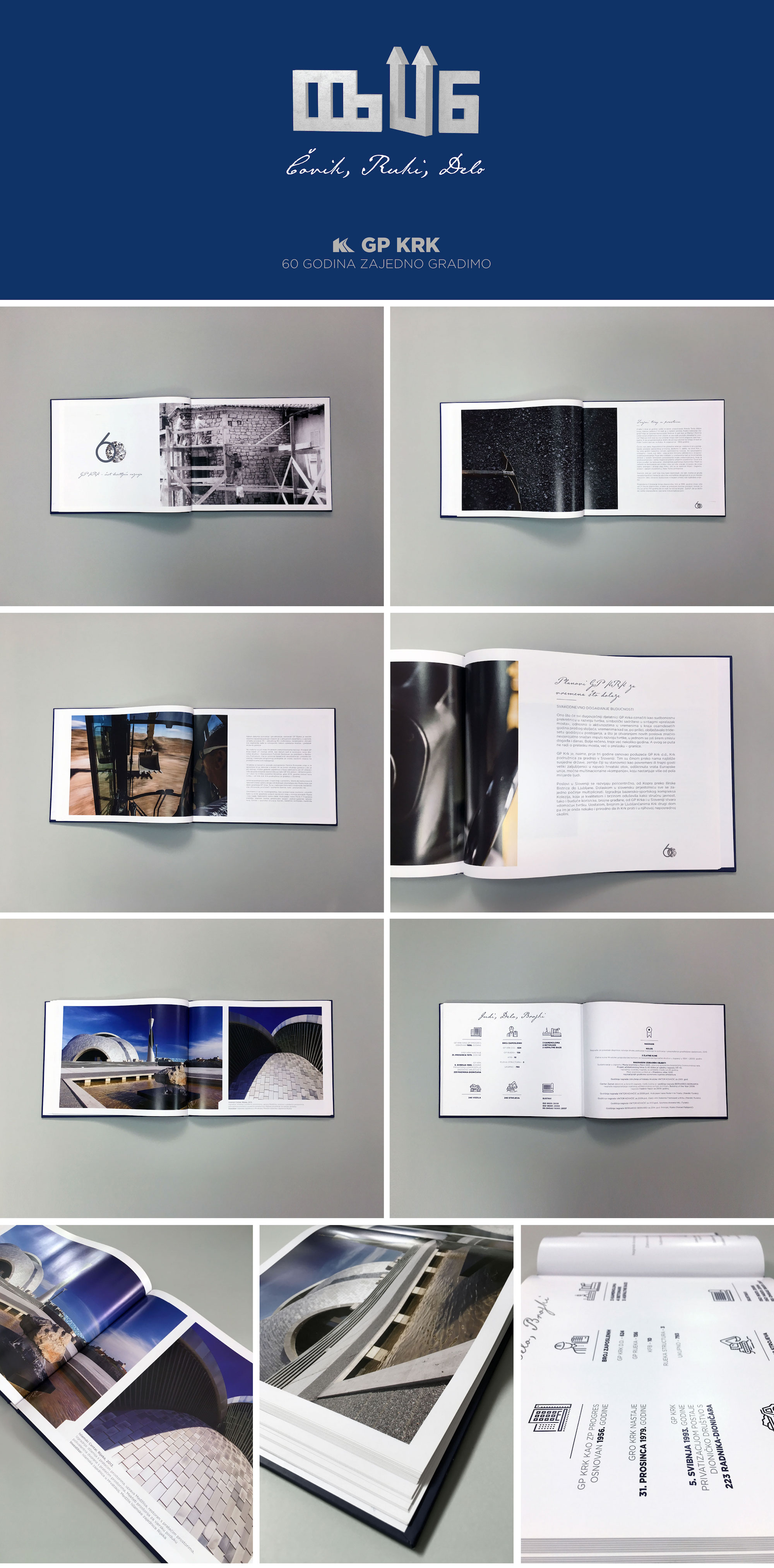 Website
Since the client already had a website it was not satisfied with, we proposed a complete redesign from the ground up. We created a website with a customised design, in which we have included many new materials related to the 60th anniversary of the company's work.