PARTNERI
CLIENT
PartneRi Business Club
www.partneri.hr
YEAR
2018
SERVICES
BRANDING
WEB SITE
The PartneRI Business Club was founded on 28 May 2018 with the aim of gathering entrepreneurs from the Primorje-Gorski Kotar County on the project Rijeka 2020 - the European Capital of Culture on the principles of philanthropy.
Request
A call for competition was launched that required the creation of the visual identity of the business club.
Challenge
Finding a solution that will connect the business world with the culture world in an adequate and creative way.
Solution
We have created a visual identity that communicates the main idea of the club, which is cooperation.
Branding
The concept is based on the symbolic act of shaking hands; it symbolizes the establishment of a partnership between entrepreneurs within a business club and the partnership between the club and the city and culture. The letter "P" has been turned into a sign of extending one's hand, in the form of a partnership - interwoven fingers which point to community connectivity and business relationships. On the other hand, the logo can be seen as a growth / comparison chart representing the growth of the club and the success of its business, and showing the dynamics of its performance.
In order to facilitate communication towards the local community and future partners, we have created the slogan that communicates the importance of cooperation; not just inside the business club, but within the community, through culture, or "culture of cooperation".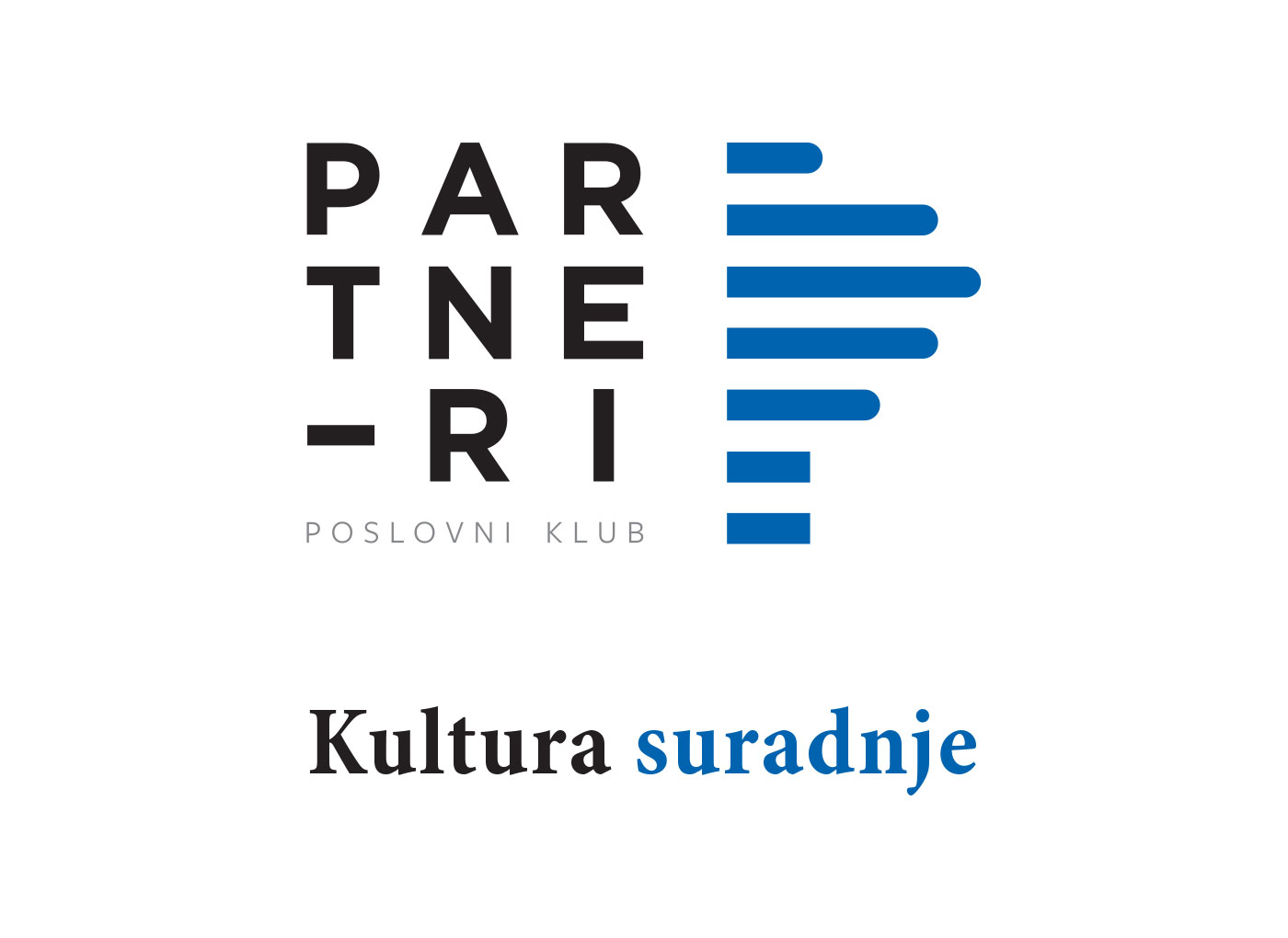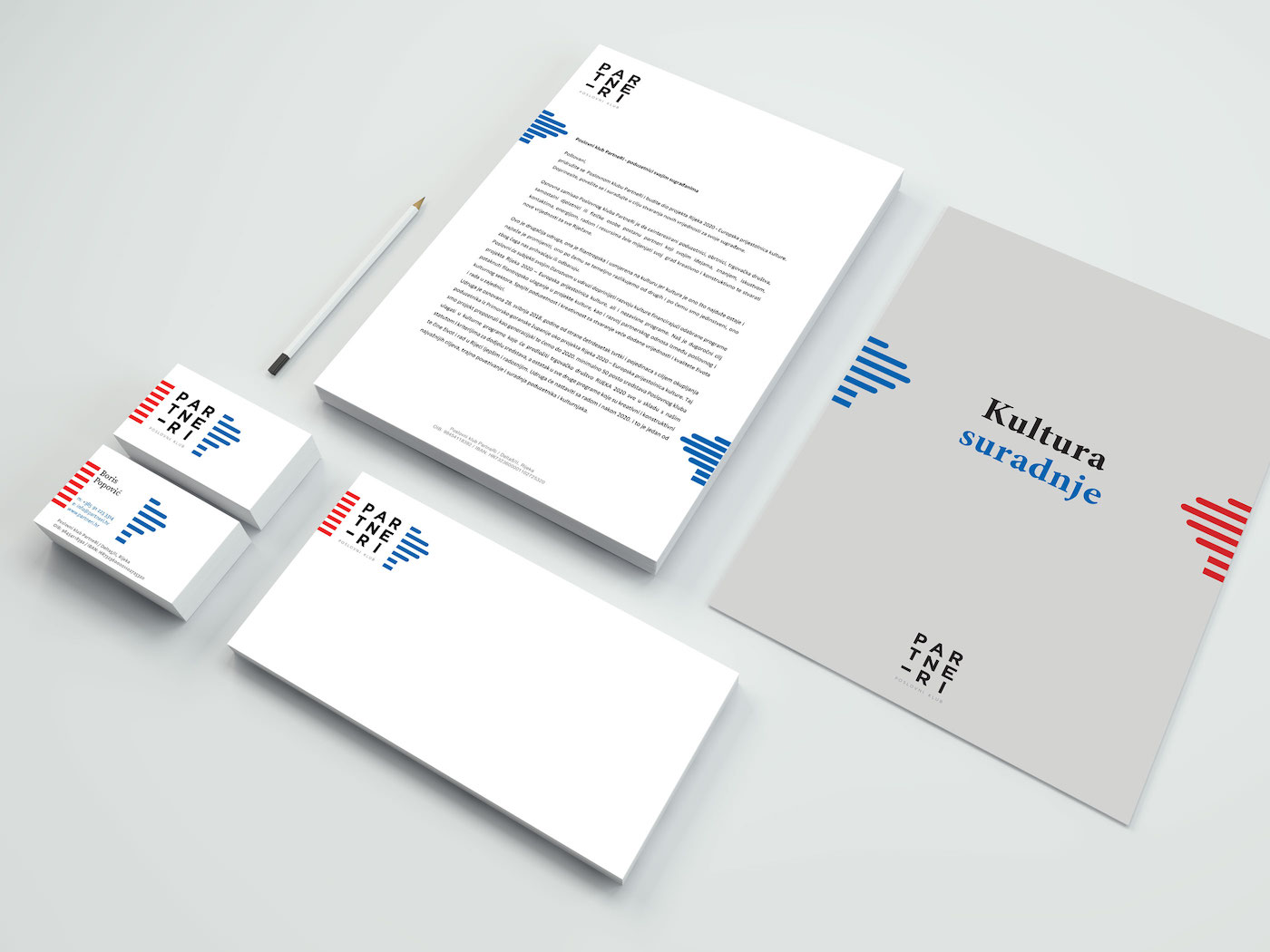 Web site
The web site, on a client's request, was developed using a wordpress CMS with a premium theme, through a customized client structure. The design of the site is embedded with the visual identity of the PartneRi brand and includes visual elements over the structural elements of the seat. The Web site of PartneRi is manifested in the simplicity, legibility and accessibility of the necessary information.