SNATCH
CLIENT
Snatch, fitness studio
www.snatch.hr
YEAR
2016/2017
SERVICES
DESIGN AND COMMUNICATION STRATEGY
DIGITAL MARKETING STRATEGY
WEBSITE
Snatch is a specialized fitness and training studio with a unique concept in Croatia that brings revolution to the fitness industry.
Request
Establish a communication strategy that will attract as many new customers as possible. Also, create a compact website that will meet the needs of both the client and its customers.
Challenge
Develop communication that is, on the one hand, full of energy just like the trainers themselves, while, on the other hand, it communicates their expertise and innovation in the world of fitness and group training that they bring. The big challenge was to incorporate the philosophy of the Les Mills global brand (Snatch is their only promoter in Croatia) within the local framework without losing the power of a global brand.
Solution
A combination of powerful visuals, somewhat uncommon to the world of fitness, striking fonts and powerful messages and designed strategy has increased the visibility and presence of the brand. The website combines visual communication with an intuitive interface for both front and back clients.
Design and communication strategy
Since the goal was to attract as many people as possible, we created visual communication that combines powerful visuals and messages that are not common in the fitness world. The visuals are strategically deployed by campaigns to tell a unique fitness story and combine elements to bring forward the innovation and the programme that Snatch offers.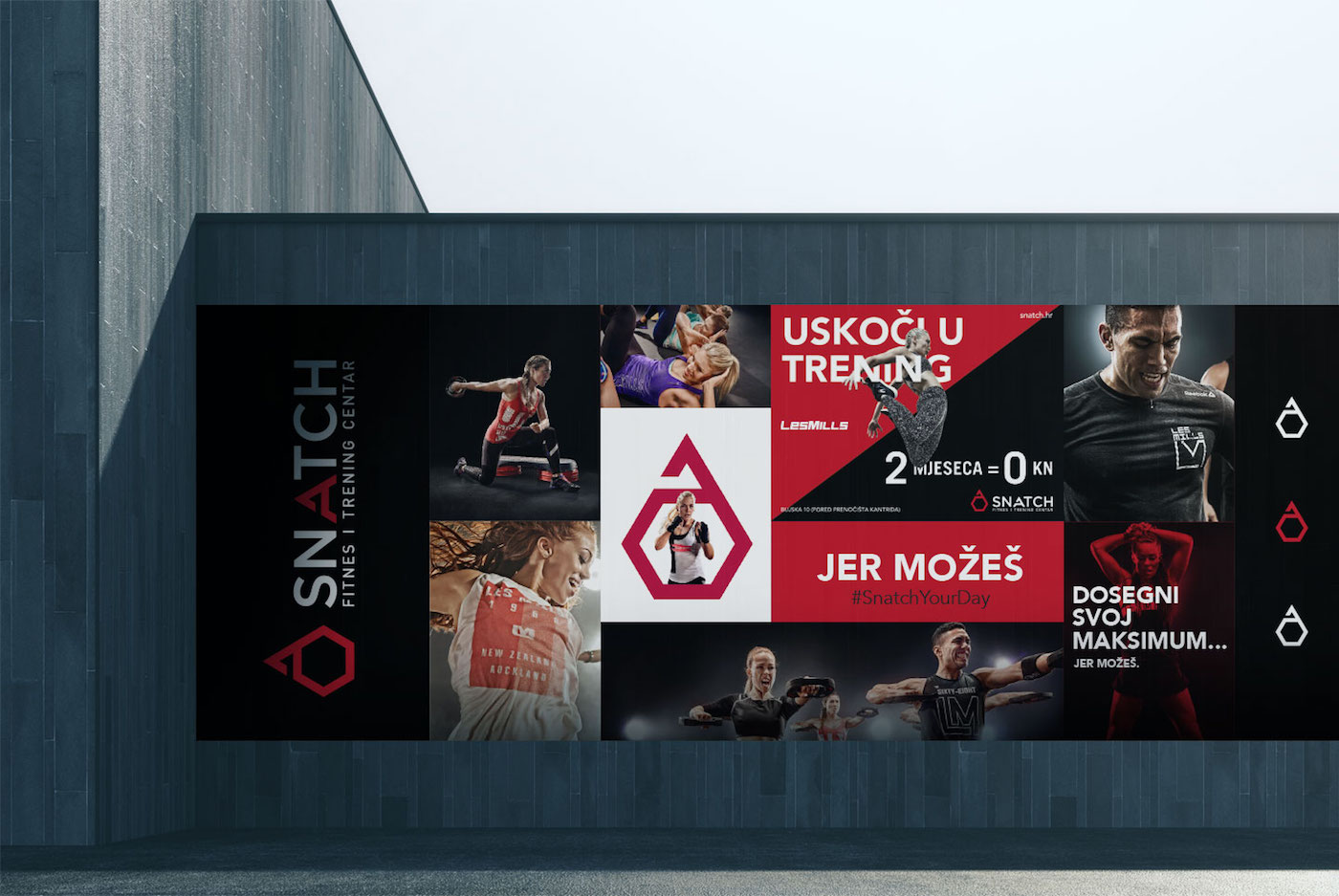 Digital marketing strategy
We've created our strategy to attract as much target audience by using the two most common channels - Facebook and Google AdWords. Strategically created campaigns supported by strong visuals have resulted in increased visibility of the brand itself as well as of its current campaigns, but also in new users, which was the ultimate goal of the client.

Website
The Snatch website has been developed with WordPress CMS as the core foundation, with a customized design appealing to the needs of the client. The fitness world's unique features have been transformed into intuitive elements, such as training schedules, training reservations, trainer presentation etc.