Villa Krasica is a luxurious holiday home, with large and pleasant ambience and beautiful sea views.
Request
The idea was to create a brand that would clearly communicate what kind of a facility Villa Krasica is and what benefits it brings.
Challenge
It was a great challenge to stand out in a crowded real estate market and the tourist offer of holiday homes.
Solution
We created a brand that incorporates all the benefits of the facility in a simple and effective way into its visual communication.
Branding
We started from the general concept of a vacation home. We created a logo that includes the elements that guests can see when they are staying at the Villa and all its advantages: nearby houses, the sea, mountain, sunset etc. We also incorporated a coat of arms which became the visual identity of the brand, thus adding the artificial historical aspect as an element that communicates luxury.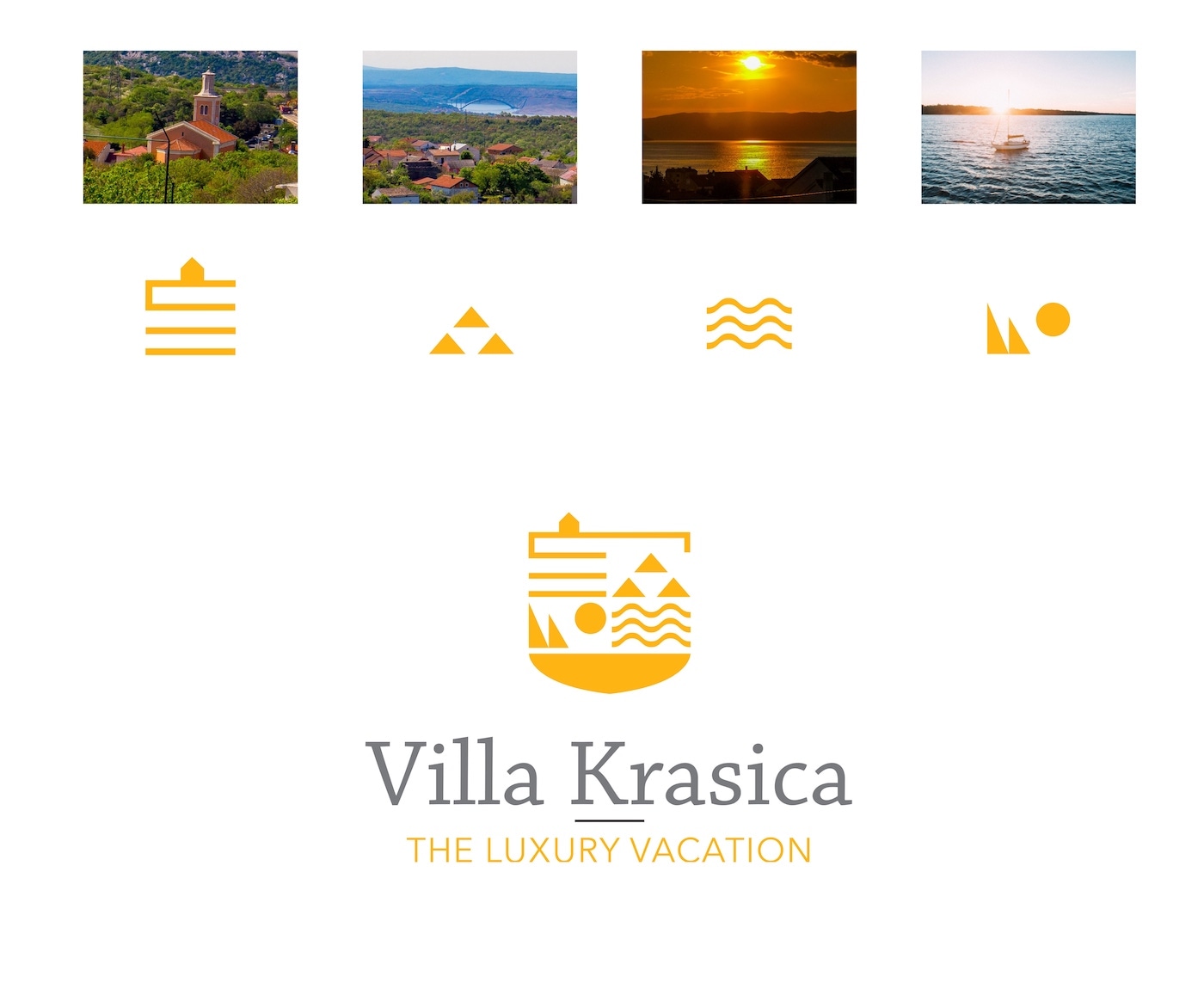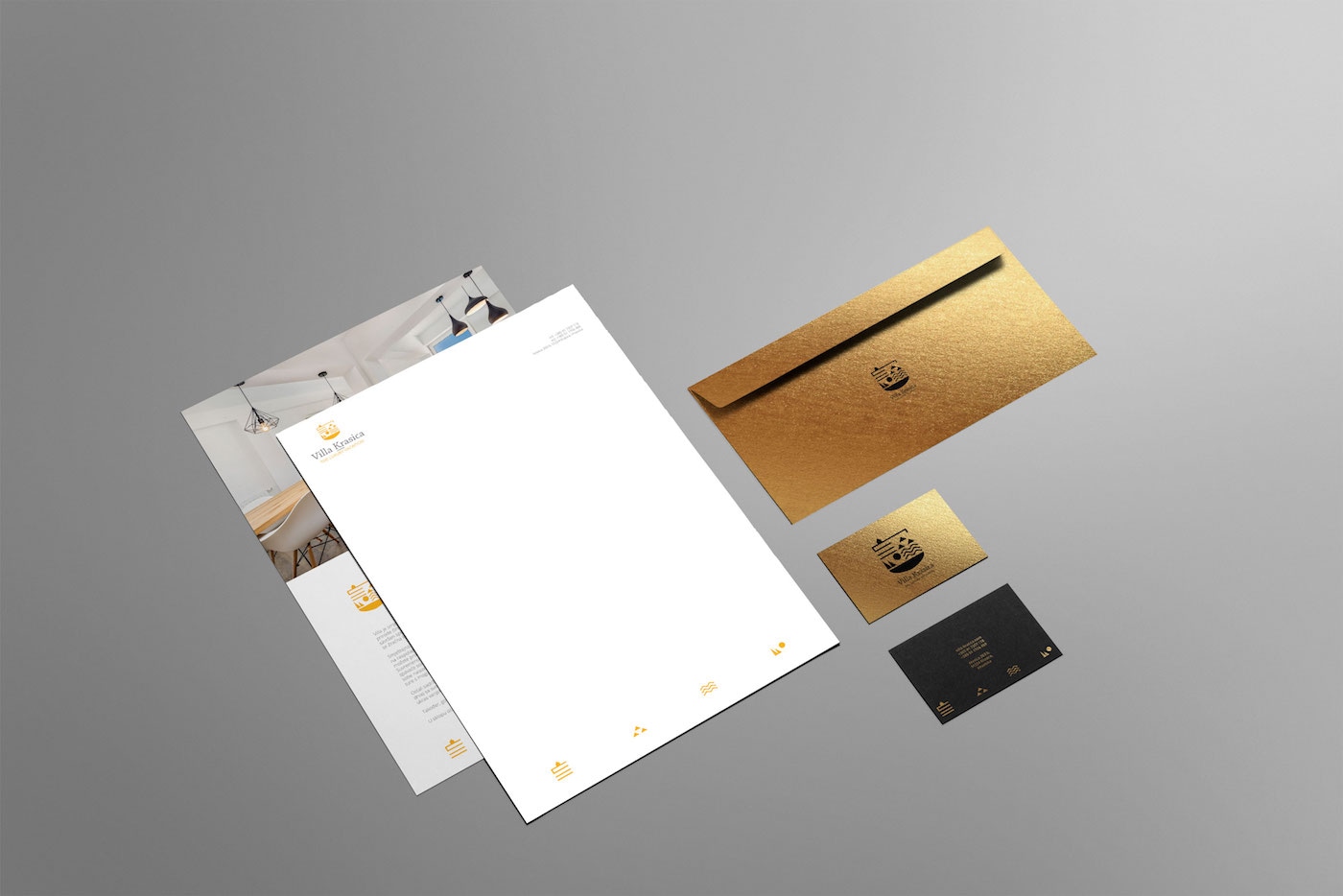 Website
Villa Krasica is a website developed as a one-page website. Its custom design was inspired by the pictogram division of the logo parts.