Mayren
CLIENT
Agency for rentals and luxury estate management
www.mayren.hr
YEAR
2020.
SERVICES
KREIRANJE VERBALNOG IDENTITETA (NAZIV I POTPIS BRANDA)
KREIRANJE VIZUALNOG IDENTITETA I KOMUNIKACIJE
WEB SJEDIŠTE
Majda and Miren came to Fabula wishing to unify their business activities, facility management and rentals in a common brand that will clearly communicate to their clients everything their service includes. A brand name easy to remember for the domestic and foreign market, modern and clean design and a website with intuitive user experience were at the top of their priority list.
Verbal identity
The inspiration for verbal identity came from the combination of their names and business activities. The initials of their names coincided perfectly with the services they offered: MA(jda) + (mi)REN and MA(nagement) + REN(tals) = MA and REN = MAYREN. Sometimes the creation of verbal identity is almost mathematically accurate and managing to satisfy the requirements of the client, the market and the profession. We added the signature Management & Rentals in order to emphasize the main activities of the brand.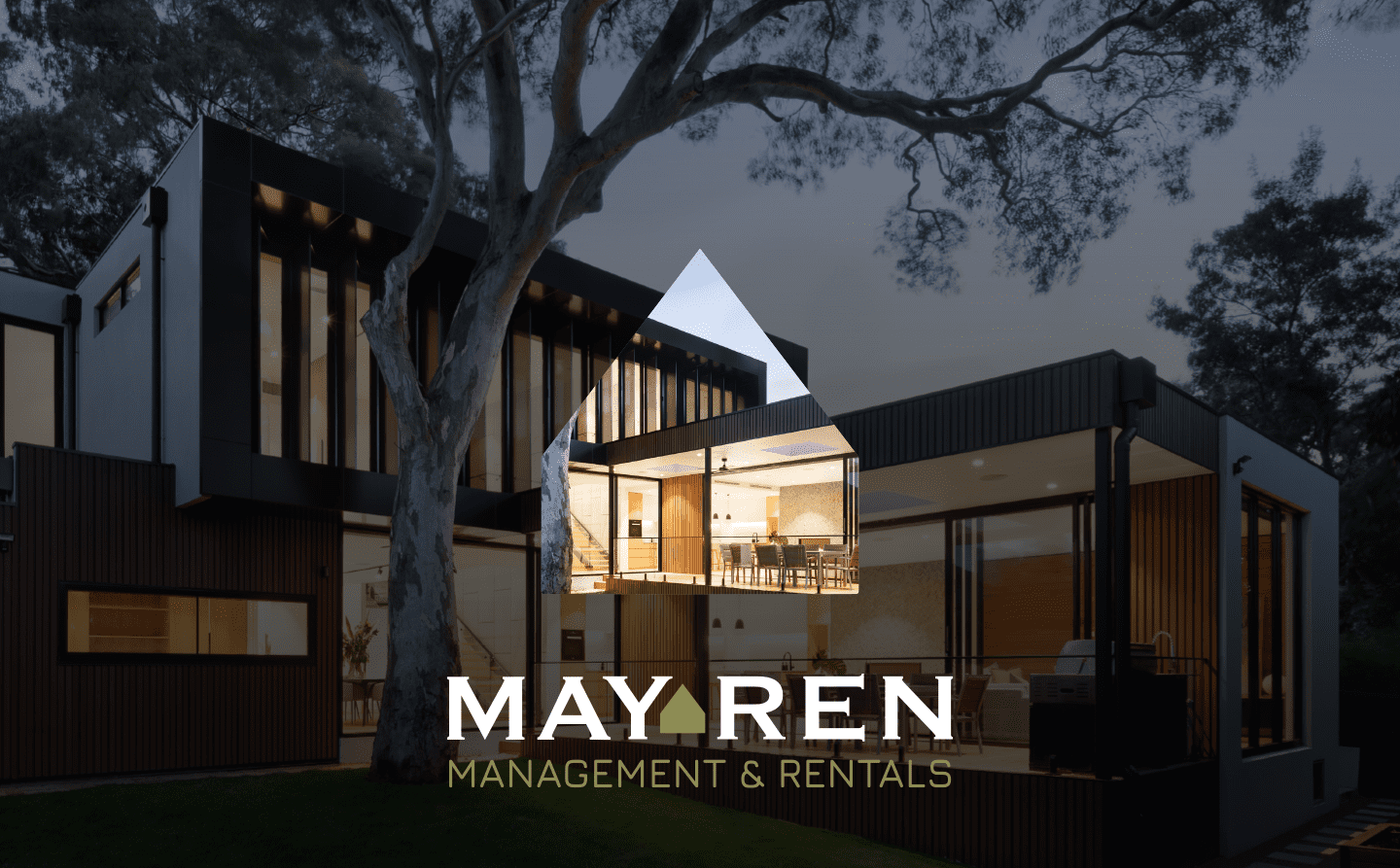 Visual identity and communication
For visual identity, we found the inspiration in Istria where all the facilities and real estate are located and in its greenery. The typographic solution is rooted in the pictogram of the real estate, a small house constructed with the double symmetry of the Y letter – which acts as the logic connection within the name of the brand. We extracted the pictogram from the logo and made a simple yet striking sample of the visual communication for the social networks. The visual identity was transferred to their vehicles to present the brand and the world to one another.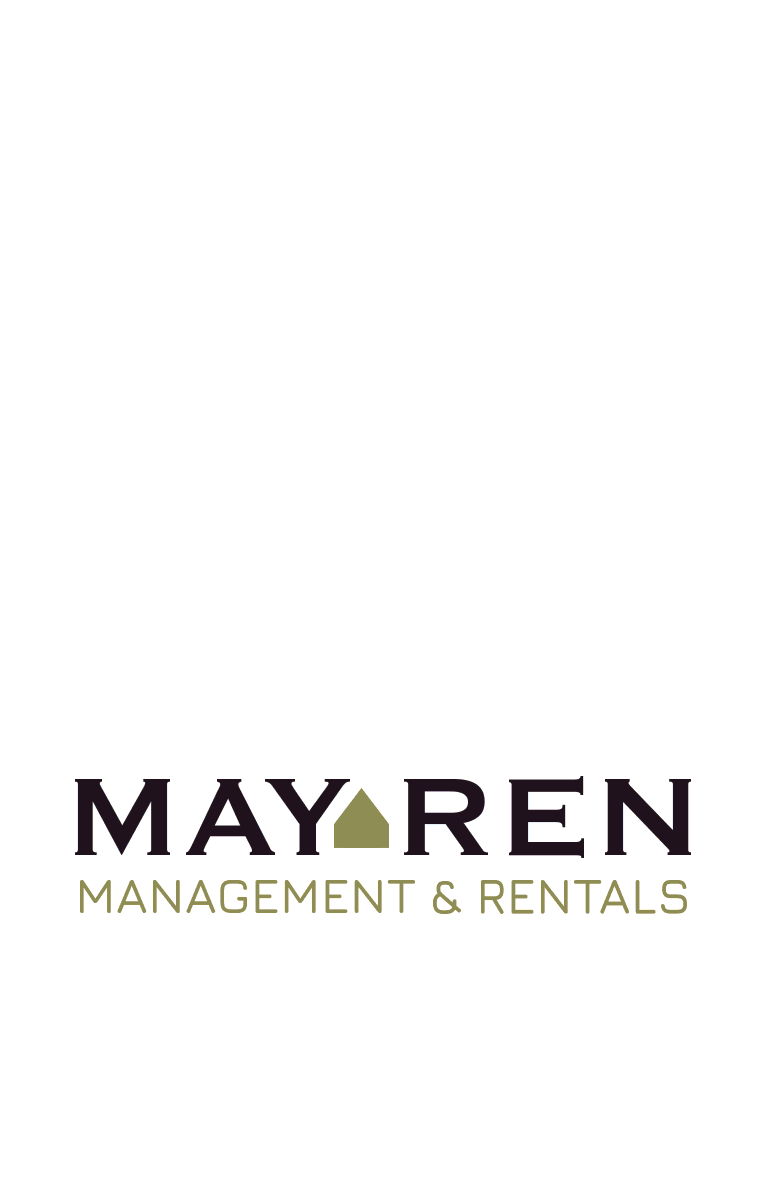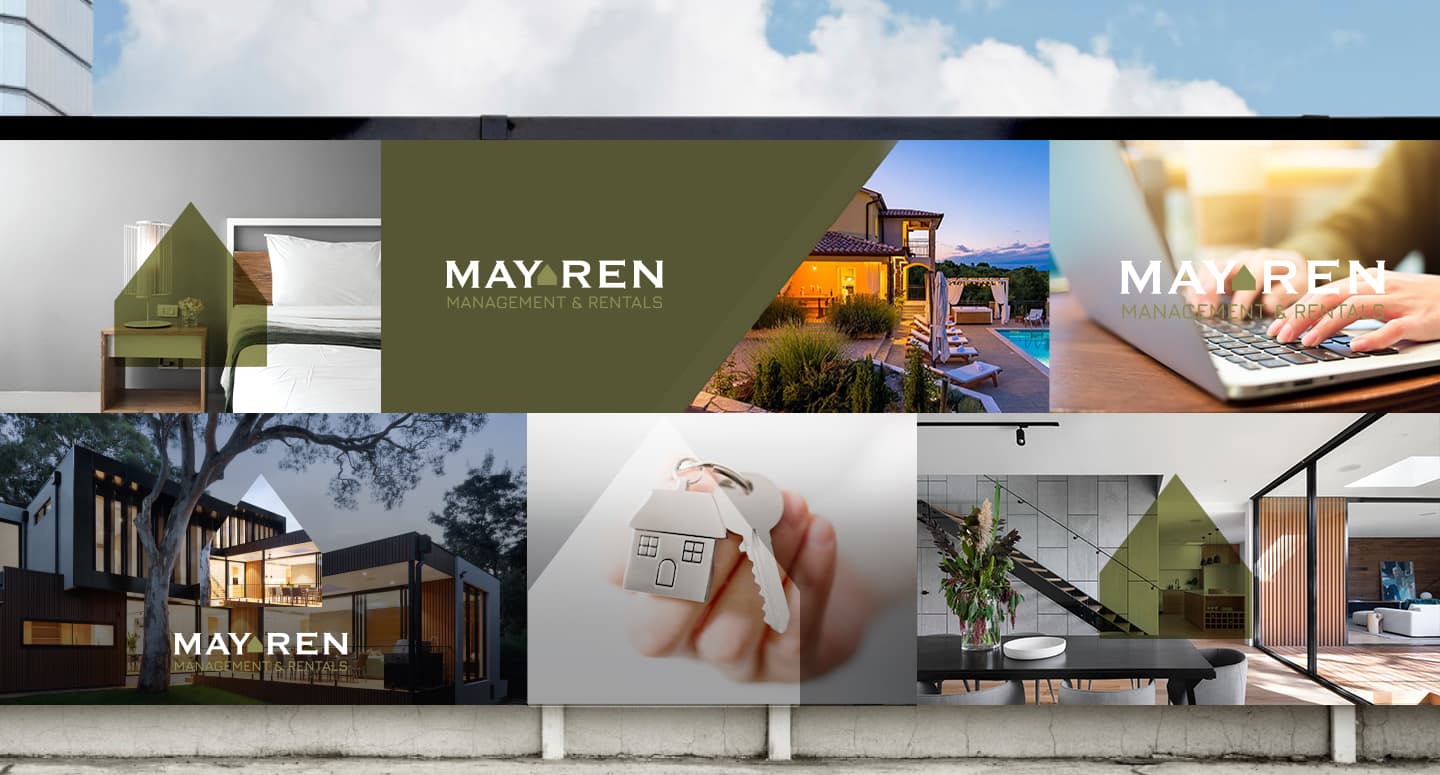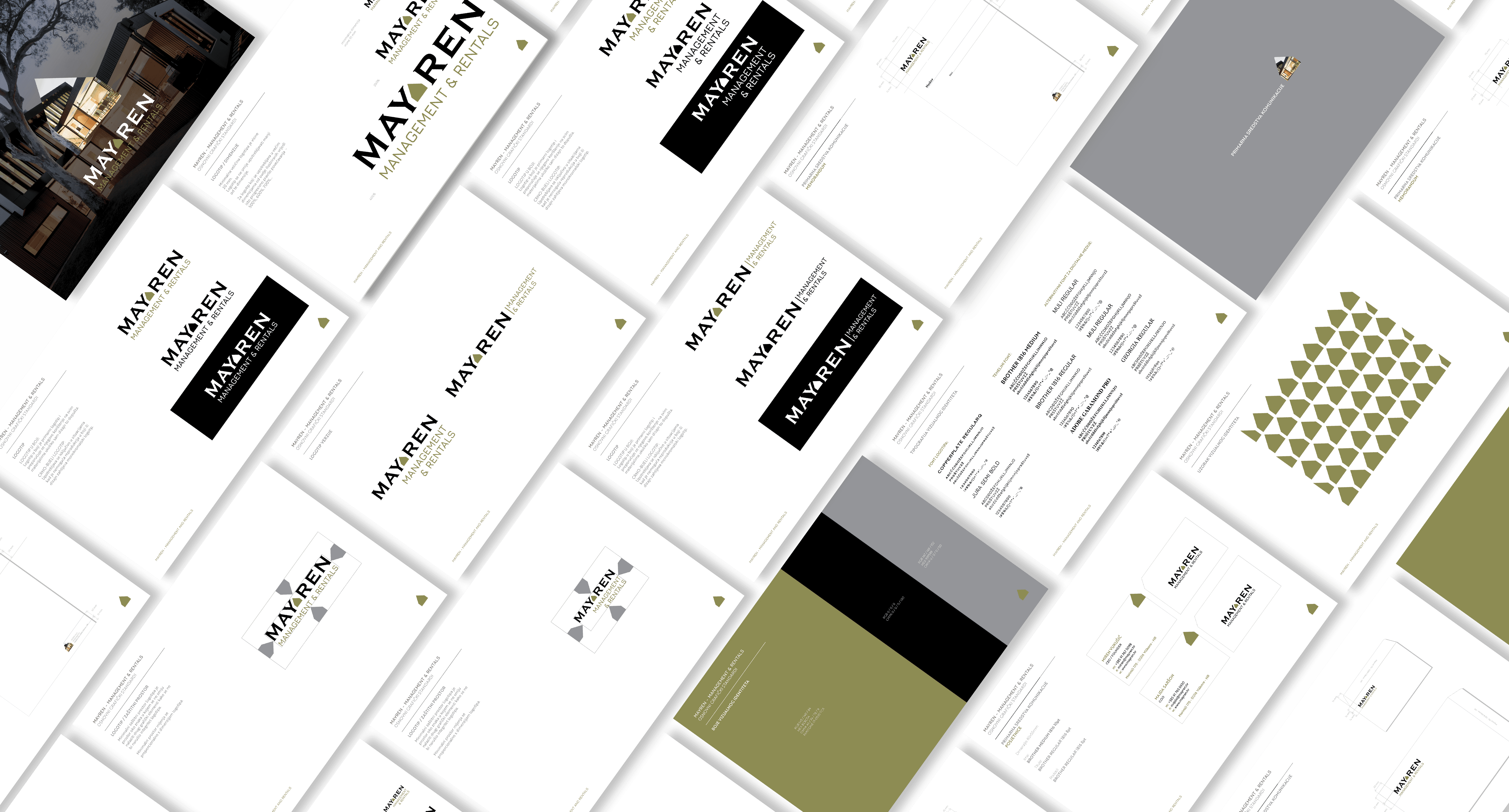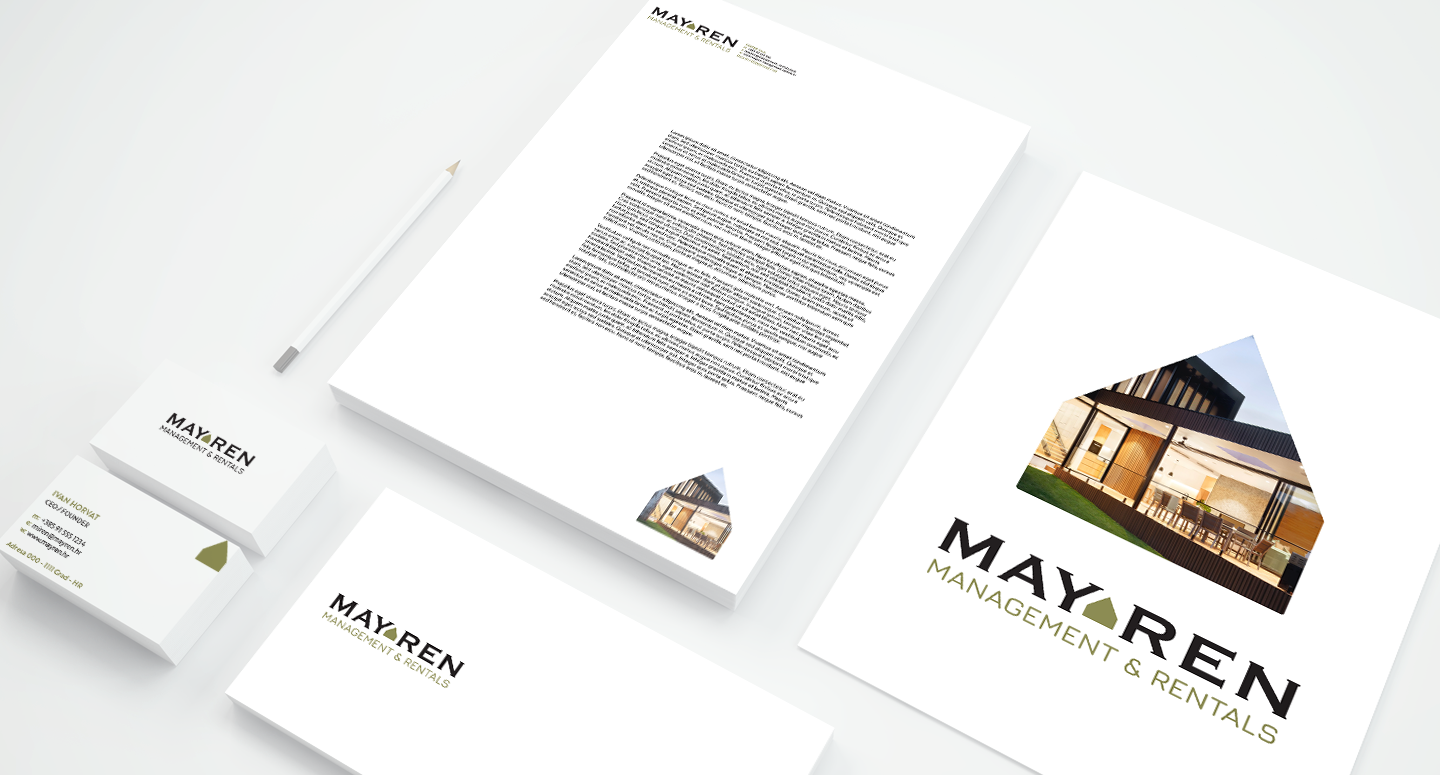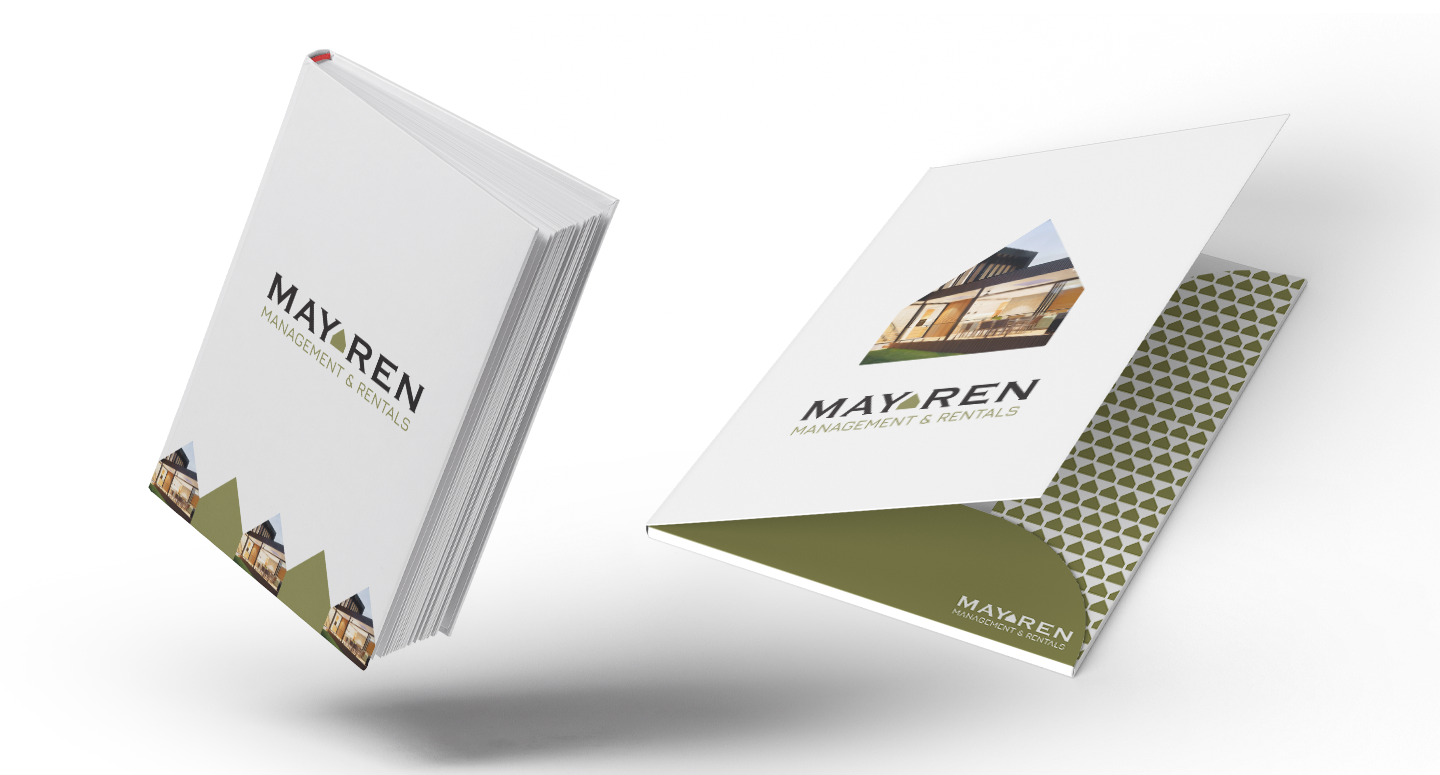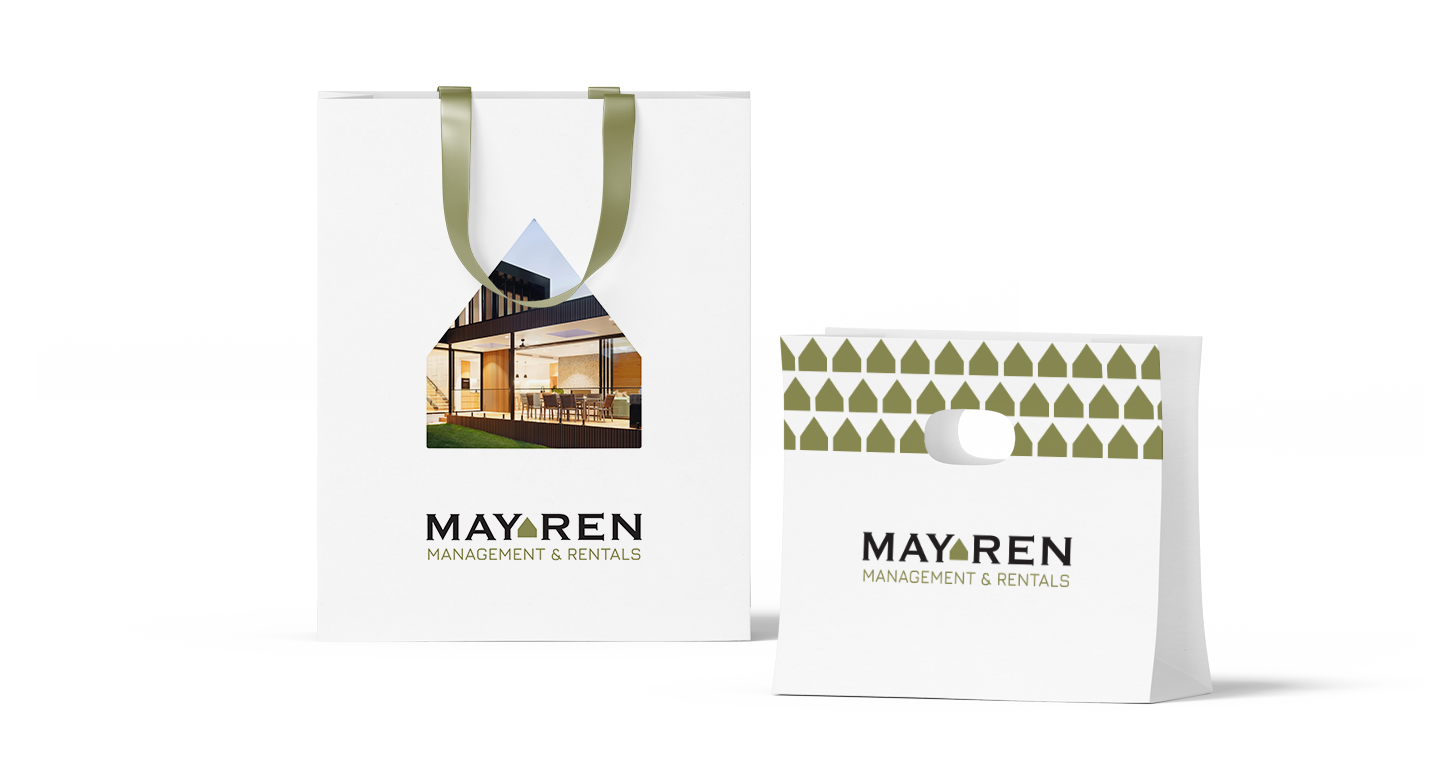 Website
In order to make the website easy to manage for the users and to find everything out in a couple of clicks, we opted for the multisite option – a super website composed from the main domain (which represents the whole brand) and two subdomains (each one for its own business activity). Depending on the interest, the users are directed to the part of the supersite for which they have shown their interest. Thanks to the subdomains, the pages are clearly divided and thus not overcrowded. Aside from the website users, a multisite is an excellent solution for Mayren team; one platform contains their whole business, speeding up the content updates and minimizing the cost for the maintenance.