WORKOO
CLIENT
Private person
YEAR
2021
SERVICES
BRANDING
VERBAL IDENTITY
VISUAL IDENTITY AND COMMUNICATION
Branding
Inspired by rich experience gathered working in Europe and traveling the world, our client wanted to open an agency for employment mediation for medical professionals. She wanted something completely different, a brand able to stand out with its energy, transfer expertise and gain the trust of its users.
Verbal identity
Our client wanted a modern, short name younger users will like, but at the same time a name which will not reject the older ones. After completed workshops, we started creating the verbal identity.

Following the tendencies of the modern newly coined words, we created Workoo - a pragmatic name that consists of the easy-to-understand word Work and two letters O in order to give a modern tone to the name. These two letters represent the symbol of infinity - the infinite number of options offered by the brand.

We added a signature Medical Jobs & more to the name in order to highlight all the additional services that a brand can offer, which lead to a final goal - connecting the ideal candidate to an ideal employer. Our final touch was the slogan - Love your Mondays. Mondays are often perceived as the toughest ones, but if you have the job you wanted and you love it - not a single Monday is tough. And that is the essence of Workoo.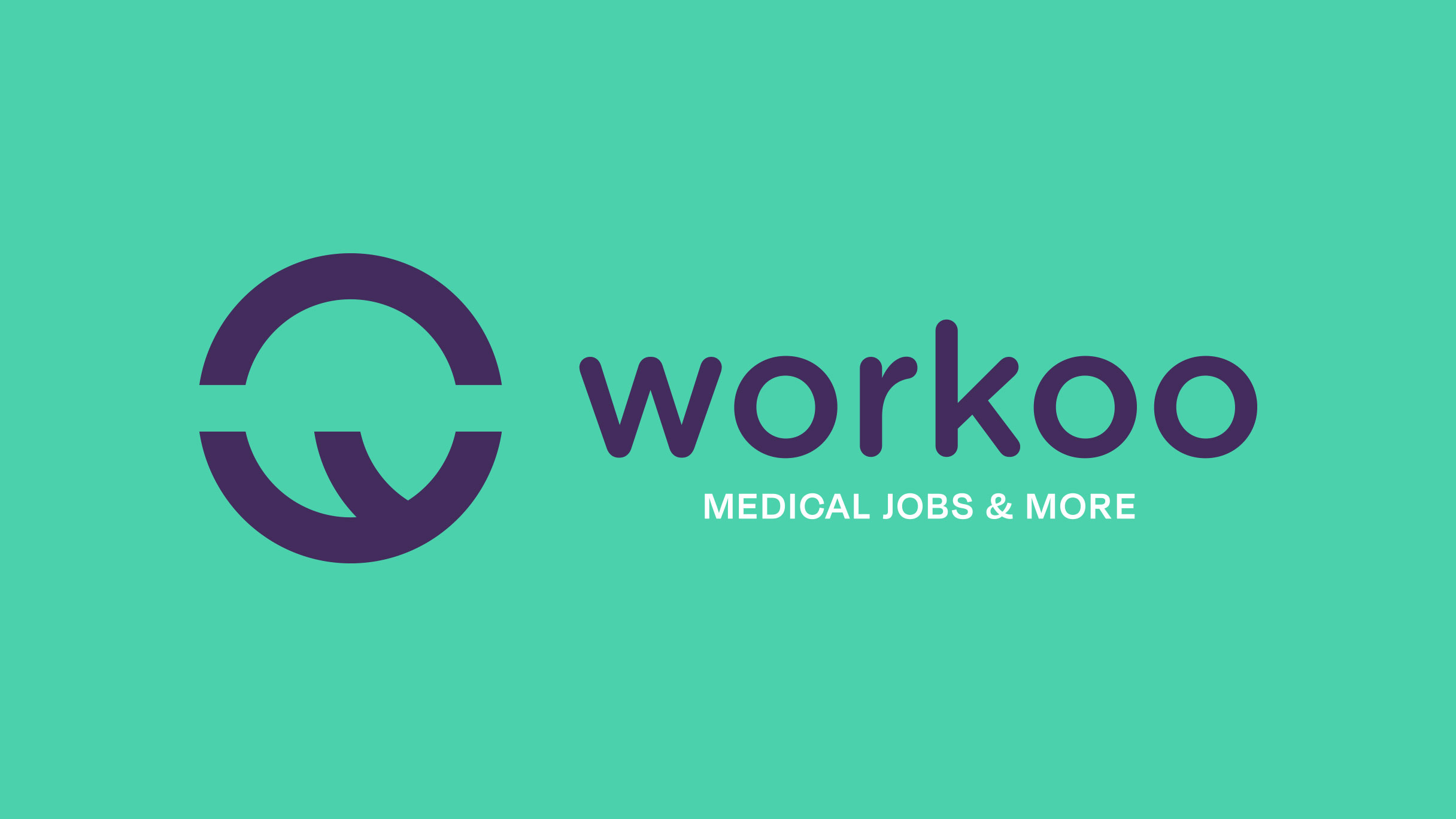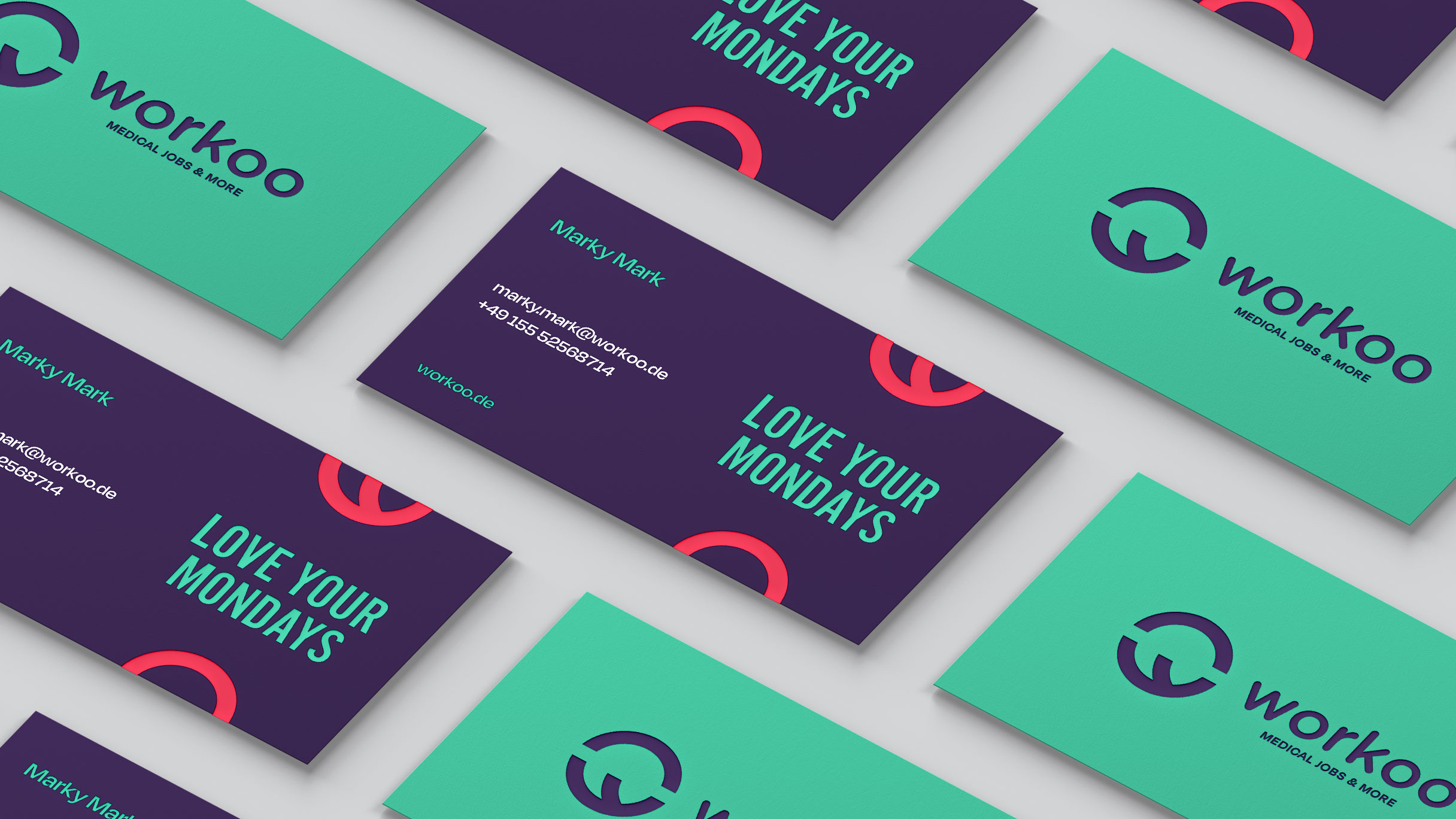 Visual identity
The idea for the design of the logotype came through the philosophy of the brand "the world is opened for new opportunities", where we merged the initial letter of the brand with a circle that symbolises the globe and got a stylised letter W. We adapted the colours of the visual identity in contemporary shades of green, purple and red, to a younger audience. Moving away from the classic blue tones specific to the medical industry, we moved away from the competition and thus highlighted the brand.